---
AIAIAIは、デンマーク、コペンハーゲンに本社を置くプロダクトデザイン・ブランド。
工業デザイナー、オーディオ専門家、DJ等の素晴らしいネットワークを活かし発表されたイヤホン、
ヘッドホンは流行からは一線を画した感度の高いプロダクトデザインとなっており、全世界で支持を獲得しているブランドです。
AIAIAI is an audio design company dedicated to developing high quality audio products for everyday use. AIAIAI's modern,
minimalist headphones and earphones deliver clear, amplified sound.
Headquartered in Copenhagen, AIAIAI is proud to contribute to Denmark's worldwide reputation as leader in acoustic and
electro- acoustic design and engineering.
Informed by a heritage of Scandinavian design, AIAIAI strives to create high quality, accessible audio products that deliver
value far beyond trend-driven aesthetics.
AIAIAI boasts a world-renowned network of industrial designers, audio technicians and DJs as part of its unique and highly
collaborative development process. Exploratory and experimental, the process enables AIAIAI to develop new products
on the leading edge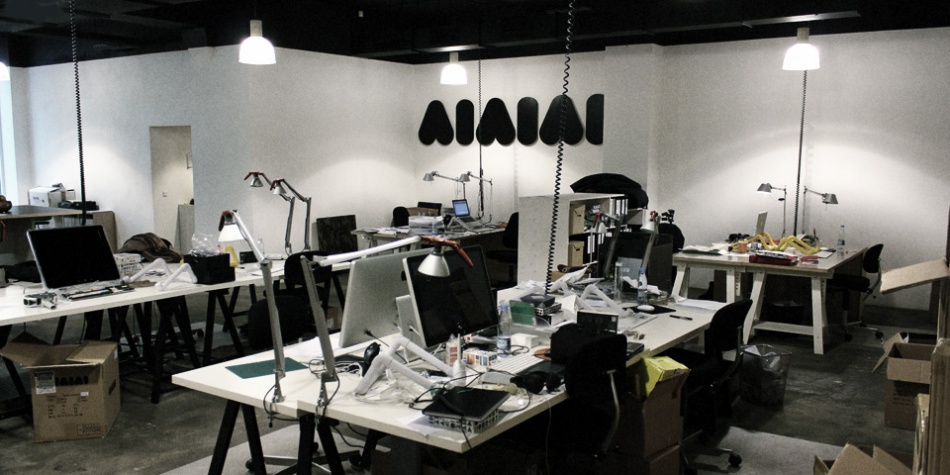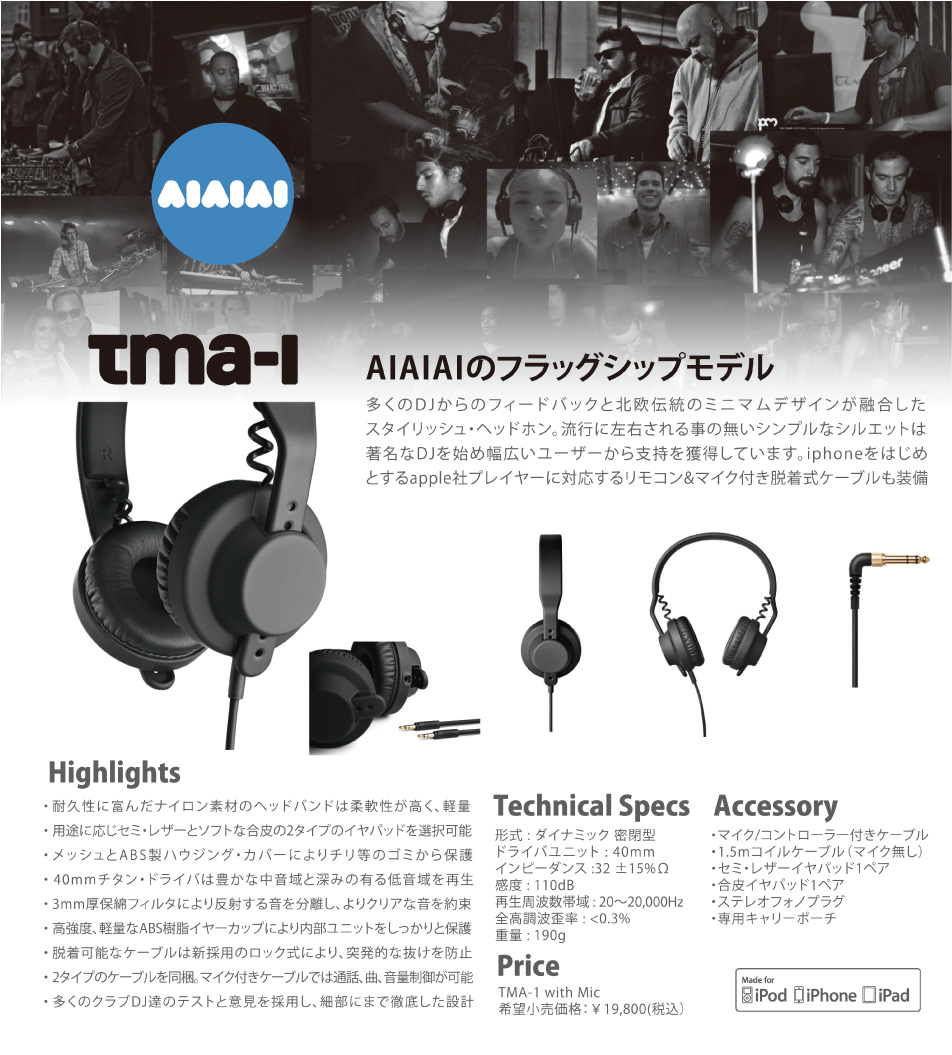 Pro quality performance with a modern appeal.
Proven on stage and in the studio by the world's
most demanding DJs, the TMA-1 has been made
in collaboration with 25 professional and renowned
DJs (James Murphy, A- Trak, Seth Troxler, Madlib,
amongst others). Tested in studios and on tours
all over the world – this is a specialized piece of
equipment for the hard working musician and
audiophiles alike.
Designed by

KiBiSi

.


---
Available from 13th September
The TMA-1 Studio is the new addition to the acclaimed TMA-1 DJ headphones from AIAIAI.
Through the addition of new features aimed at the contemporary DJ/producer, the TMA-1
Studio meets the requirements of the on-the-go musician and producer. Moreover, the
nuanced, immersive sound experience is fully realized due to the development of new over-
ear PU cushion that makes details stand out in full clarity. This is robust and thoroughly
crafted audio technology for the frequently traveling, professional DJ/ producer who needs
headphones that can perform while on the road, at the airport or in the air.

DJ Testers

A-Trak

·

Boys Noize

·

Brodinski

·

Bookashade

·


Claud von Stroke

·

Ellen Allien

·

Erol Alkan

· Hot Chip


Hudson Mohawke

·

James Murphy

·

Kode9

·

DJ Koze




Luciano

·

Matthew Dear

·

Michael Mayer

· MSTRKRFT


Philipp Jung

·

Pilooski

·

Prins Thomas

·

RJD2




Seth Troxler

·

Superpitcher

·

Teki Latex

·

Tim Sweeney




Tiga

·

2MANYDJS

·

See all
---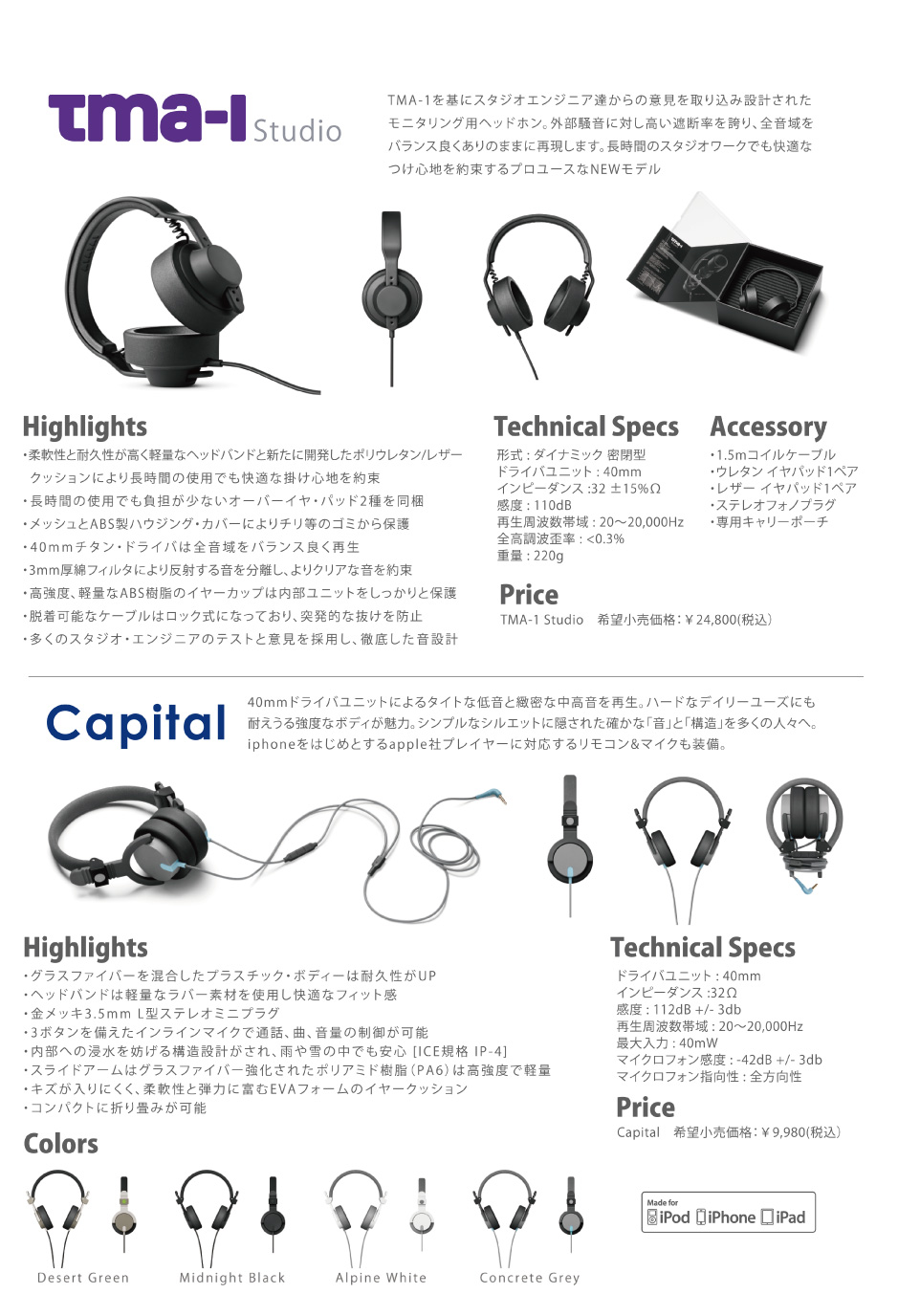 ---